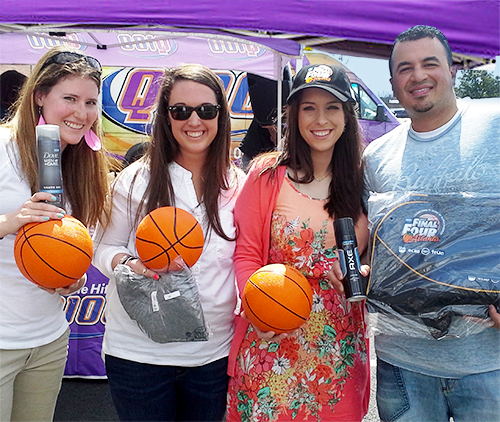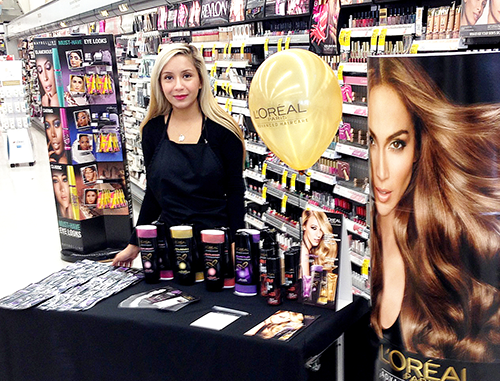 Who is CosPro XM Talent Agency and can I really earn money as a brand ambassador?
CosPro XM Talent Agency is the only nationwide talent agency offering brand ambassadors, professional makeup artists, beauty experts, food & beverage demonstrators and influencers to do in-store events at national Drug, Mass and Food chains. We are always looking for perky, enthusiastic individuuals who love making customers happy.
Is there a cost to sign up with CosPro XM Talent Agency?
No, it's free and we don't charge any agency fees.
What are the basic requirements?
Age 18+, positive attitude, professional appearance and sales experience. Basic requirements for each type of Expert is as follows:
Brand Ambassadors
There are promotions that don't require product application and for those, we are looking for people with RETAIL SALES experience who have a professional appearance, have a passion for sales and customer service, follow direction well and are very outgoing.
Makeup Artists
Two years of experience applying makeup in a retail or spa environment – licensed in your state if needed.
Nail Techs
Two years of experience in a salon and/or licensed professionals who specialize in nail care and manicures, as well as keep up with the latest nail trends and products.
Estheticians
Two years experience in a spa and/or esthetician license to be booked as a skincare expert – only licensed estheticians can apply skincare products or remove makeup.
Hair Stylists
Must be licensed hair dresser in your state. Our hairstylists are perfect for haircare demonstrations where they can creatively style customers' hair and recommend styling products for individual needs.
When would I work?
Our events are typically executed on weekends. We try to book our Experts in as many events that are in their area on consecutive weekends – usually within 30 minutes or less from your home.
How do I know what to do on assignments?
We require each expert to attend a paid 20-minute phone training for every event – either live or recorded. In addition, we have sales training online and include training in the kit – which has product to try and wear the day of event if it is a beauty event (yes, you usually get to keep it after the event). Our clients expect each Expert to be just that, an expert on their brand so training is essential.
Can I accept other jobs from other places when booked by CosPro XM Talent Agency?
YES, you are a NON-EXCLUSIVE and are free to accept and decline assignments at will and sign up with other agencies as well. Just remember, once you accept an assignment from us, you can't accept another assignment for the same time.